home

opening installation

/ art / blinds / buckets / gez. gallery / movement / water


Driven by water pumps the

Opening Installation

opened and closed the blinds of gez. gallery space in Stuttgart continuously during its opening hours. The installation took advantage of the particularities of the ground floor location and used the opening of the gallery in a playful way. Find a video documention

here

.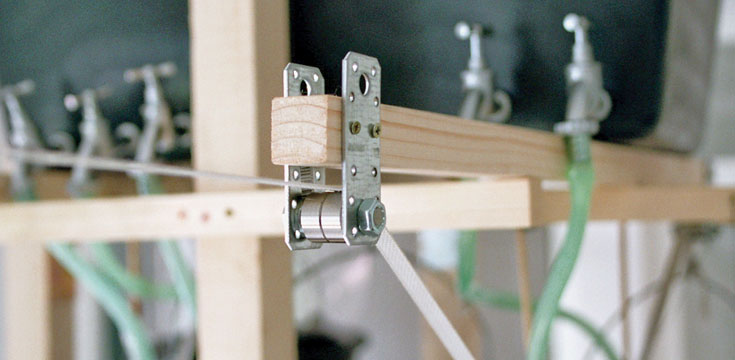 related projects: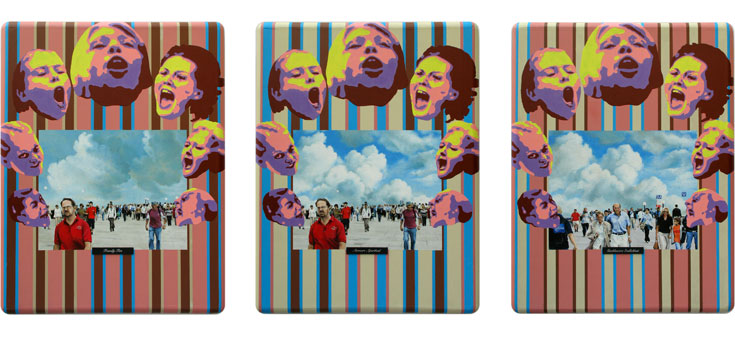 All Inclusive Series:
acrylic paintinging on wooden constructions, 50x65x3cm each, Stuttgart and Ludwigsburg, ... more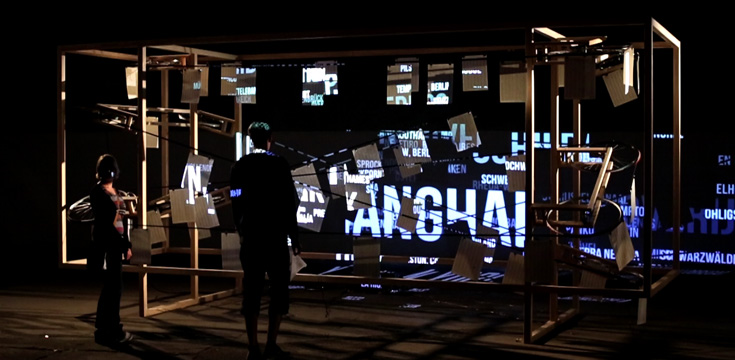 void machine
is a interactive installation about presence and absence. With this work Fritz Gnad and Gregor Kuschmirz ...
more

index
african twintowers / all inclusive series / baksheeshboy / cc-tv / cellphone voyages / centre pompidou / chie yoshida / christoph schlingensief / contact / diego cofone / dumping / dqe / emaf / fabrica / federal united / fernsehschoner / flysch / fried tapes / fritz gnad / genie des eaux / gez. gallery / international day without art / international orchestra / jan f. kurth / jan reiser / kousagi project / la casa encendida / manuel hernandez / manuel saiz / moritz schmidt / motion graphics / painting / performance / platine festival / public space / research / robot / sculpture / shy camera / stock exchange of visions / stultification trifle no. 4 / surveillance / train time / uiui / usb-objects / opening installation / void machine / zeit zug